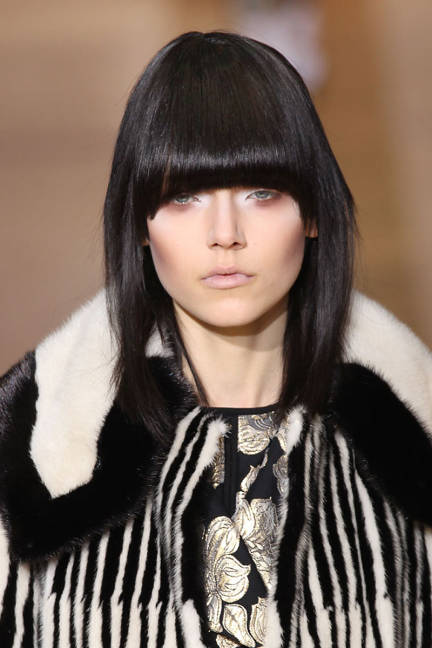 Bangs are in. If you've got 'em, show them off. Bangs are the ultimate hair accessory this season. Whether they're full and square, short and rounded or just swept to the side, bangs frame the face and accentuate the eyes. At Salon Passione we can have bangs match and style you crave.
Some tips: When styling, start drying the bangs first and remember to use the nozzle attachment on your blow-dryer. The key to getting the perfect style is by directing the airflow straight down from the root . Using a vent or a brush and brushing side to side will keep them sleek and  prevent you from looking like you're a teenager! The goal is to look modern, not childish.
Don't like bangs? No worries! Go commitment-free and use clip-in textured bangs available in many shades. Ask us for details at the Salon.
A new color can also accompany new bangs. get a fresh look and end 2012 with a "bang".