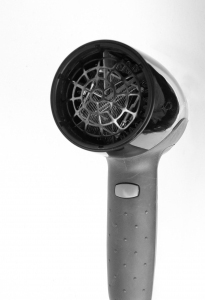 You want to pamper yourself, and you want to turn heads while you're at it. What should you do? Come on over to Salon Passione for a blow dry. A blow dryer, some styling products, large styling brush, and you will feel like a brand new person.
Don't wait until your next hair cut or coloring treatment to have your hair professionally dried and styled. Go the extra mile before/after work, before an important meeting or interview, dates, group outings or a girl's night out by stopping by Salon Passione. Getting your hair blow dryed by a Salon Passione stylist gives you a boost of self-esteem and the satisfaction of knowing you did something nice for yourself.
According to an LA Times article,  blow drys are "a 21st century spin on the old-fashioned beauty parlor, where women once went weekly to maintain elaborate hairdos." Although today we don't spend hours in the chair getting our hair styled, those few minutes in the chair getting a blow dry are heaven. You just sit back, let the Salon Passione stylist work their magic, and before you know it your hair is done.
Stop by today and get your hair done. Salon Passione offers blow-drying services starting at $40.   Blow dries are an affordable luxury to gift yourself!