Are you inspired by celebrity hair trends? This award season celebrities were spotted wearing their hair down in different ways, and there were more low buns than up-dos. This California winter weather allows us to wear our hair both ways without sacrificing style.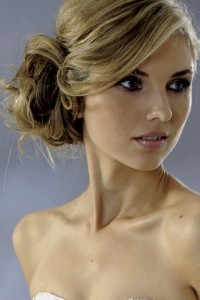 Chignon:
A sleek and polished chignon can be worn on its own or with a hat. It is the perfect option for everyday casual wear or special occasions.
Low-bun:
Slicked back, parted down the middle or to the side, or with a low knot.  This style can be made up to look casual or for special occasions depending on your make-up and outfit.
Teased Hair Styles: Runway hairstyles that are spilling over to the red carpet this season are easy to replicate by your Salon Passione stylists.
The ultra-deep part is not  like your typical hair to the side hair style. First choose which side you want your part your hair, part it following the end of your brow, and tease. This blow dry style requires technique because it can end up looking like you did not brush hair if you do it yourself.
Another option is teasing your hair from the hairline and sleek on the sides. This style can be worn with sleek hair or tied up in a ponytail. As your Salon Passione stylist for other options when you stop by the salon.